I don't know if I can be helped, but
Obviously I need some makeup help. I really want to bring out my blue eyes without looking too over the top, but I still want to flirt with something a little different than the black eyeliner/smokey eye routine.

My dress is a short, loose, black halter style [unfortunately, I have no pictures of it since teh digital is broke]. Its pretty cute, but I'm not oh-so positive I'm wearing it.

Oh, by the way, this is for prom. I have no idea how I'm doing my hair yet, but prom's Saturday, so any immediate response would be wonderful. Any hair suggestions would be great, too.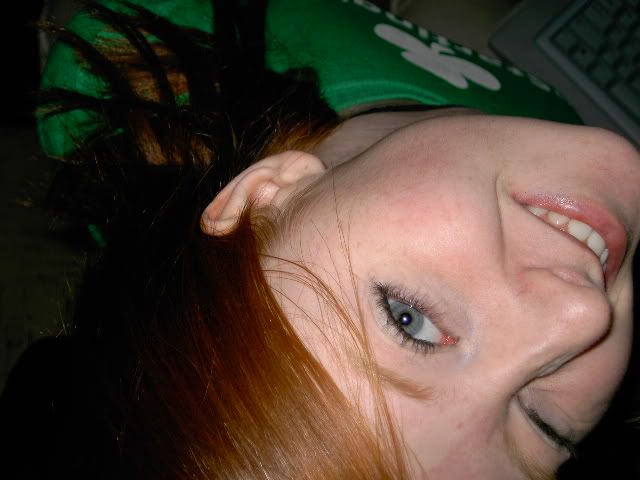 The last picture, my hair's just a teensy bit longer. it goes maybe an inch/half inch past my shoulders.


♥x-posted.